Why did we make the film "Learn with us"?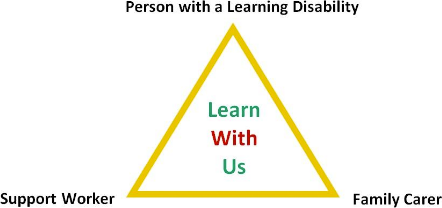 When the relationship goes well, it helps to improve the life of the service user and is greatly valued by the family. When it goes badly, and tensions and conflicts develop, everyone suffers.
Our aim in making the "Learn With Us" DVD was to increase understanding, reduce stereotypes and negative judgements from both "sides", and help develop ideas for good practice.
The film gives staff the opportunity to understand what family carers have had to cope with over the years and how this has affected them, and to think about the triangle of relationships that can be problematic. We also hear from staff and their managers about the challenges of working with families, and some of the skills and strategies needed.
Contact Us: Phone: 0207 607 8762
Email: learnwithus@centre404.org.uk